If you do not live in an area that has sunny or mild weather for the whole year, you will need to winterize your boat. Even if you have a solid insurance policy, it may not cover all of the potential damage to a boat if you do not prepare for inclement weather. Here are some tips for winterizing that will help protect your investment.  Propeller Depot is able to help you answer any questions about winterizing your boat.
Owner's Manual
Perhaps you tossed it as soon as you saw the boat, but the owner's manual is your best resource for understanding how to prepare for the winter. The manufacturer has not only listed troubleshooting tips, boat parts and other helpful hints, but also best practices for boat care. Use the manual to make a checklist for winterizing and work from that.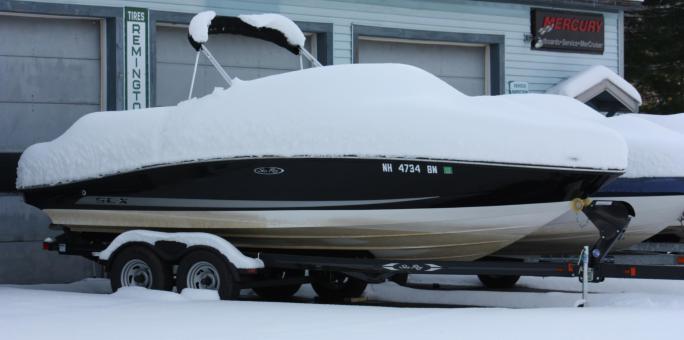 Storage
Although a boat is made for fun on the water, the best place for it to be in the winter is out of the water. Ideally, you should find a very sturdy tarp to cover the boat and move it to a storage area that is climate controlled. If you have not built a storage close to your home, look for facilities in the area. The winter bill may make you cringe, but it will be a considerably smaller investment than replacing or repairing the boat. Some boat owners have also tried shrink-wrapping. It creates a very reliable covering to protect from the elements.
Ask for Help
Ask friends, especially those who are boating aficionados, to help you move the boat and get it covered.
Stay aware that doing nothing about your boat is also a choice. Leaving the boat to wither in snowstorms, ice falls or high winds means that you are not protecting your investment. It is better to something that protects a little than to do nothing at all.